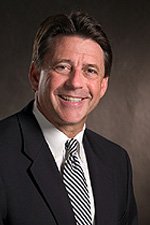 Thomas M. Ward (retired)
Attorney
In 1997, Tom Ward joined Harris, Creech, Ward & Blackerby.  Mr. Ward brought to the team an enviable portfolio of skills, including over 25 years of expertise in business and property law, probate and estate planning, and in the representation of professional practices, financial institutions and municipalities. With Mr. Ward's involvement, Harris Creech's focus expanded to include full business services, including litigation on behalf of businesses, and the defense of legal and financial professionals in liability cases.
Among his many awards, Mr. Ward is listed in Who's Who in American Law and Who's Who in American Finance.  He is an involved and active member of several organizations specializing in corporate law, tax, estate planning, and property.
Mr. Ward retired effective February 1, 2016.